Sustainable, affordable energy to empower communities at scale
Distributed renewable energy solutions in Africa
About ARC Power
Who are we?
ARC Power provides Affordable, Reliable and Clean solar electricity to communities across Sub-Sarahan Africa. We design, develop and install both off-grid and grid-tied AC power generation sytems (ARCs) and distribution networks that provide 24 hour electricity, becoming the hub of the community and empowering families and small businesses to thrive.
ARC Power is redefining the nature of energy provision and the relationship between energy companies and national energy providers, leveraging proven expertise to rapidly deploy high quality 'first-time' energy while complimenting national grid expansion, grid stability and the clean energy mix.
ARC Power was awarded the Queen's Award for Sustainable Development in 2022, in recognition of the impact of the Company's development over the previous years.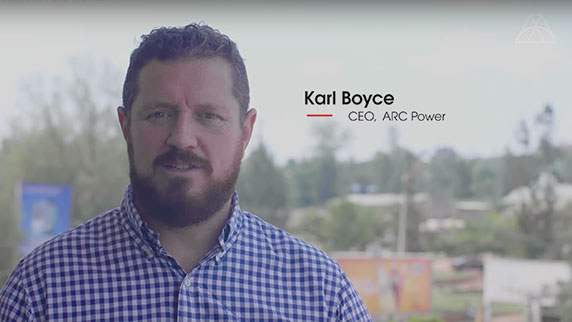 Empowering communities through
affordable

,

reliable

and

clean

power.
Our mission
We aim to build a pan-African clean utility company. We work with communities, building trust through our long-term commitment to equality - offering fair access to our service for all. We install power sockets and lighting fixtures to our customers for free and our Pay-As-You-Go unit fee model is inclusive and open to all. ARC Power customers can top-up their electricity account at any time using basic mobile phones.